The children of Ruth and the late Bob Kehl, Ruth Kehl, and other family members who were active in Kehl enterprises have set their only their only joint booksigning appearances.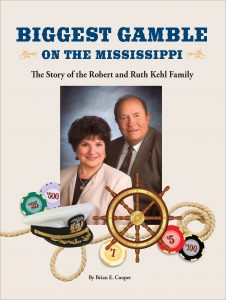 They will be in Clinton, where the Kehls owned and operated the Mississippi Belle II Casino from 1991 until 2006, on Saturday, Jan. 6:
11:30 a.m.-12:45 p.m. at Dudad's Hallmark, 236 Fifth Ave. South
1:30-2:45 p.m. at Rockin' Rhoni's, 2321 N. Second St..
The following weekend, Cooper will sign copies of the book 5-8 p.m. Saturday, Jan. 13, at Rhythm City Casino in Davenport, Iowa.