River Lights Bookstore, 11th and Main streets in Dubuque, will host a book-release event for "Biggest Gamble on the Mississippi: The Story of the Robert and Ruth Kehl Family," on Thursday evening, Nov. 30.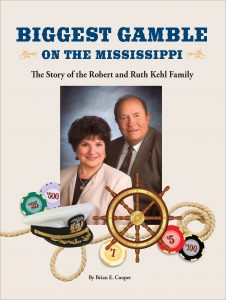 The event begins at 5:30 p.m., continues with a brief program at 6 p.m., and
concludes at 7.
Author Brian Cooper will be on hand to discuss the project and sign copies of the book detailing the history of the Dubuque-based entrepreneurial family.